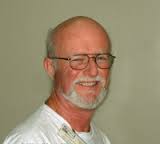 Peter Tobias is President and one of three co-founders of the Orchid Conservation Alliance. The goal of the OCA is to mobilize the orchid growing community to preserve wild orchid habitat. Many orchids, as with other flora and fauna, are in danger of extinction due to human created impacts on their environment. These impacts are due to collection, logging, agriculture, and many other forms of habitat destruction. The OCA raises funds from donations, sales, and ecotourism to purchase and protect orchid rich habitat. At present the OCA has four reserves it is supporting, two in Ecuador and one each in Brazil and Colombia. Peter's talk will describe the goals and methods of the OCA, focusing primarily on the Dracula Reserve in Ecuador.
Peter started growing orchids on a Chicago windowsill in the mid - 1970's with a white phalaenopsis. His interest grew when a friend helped him to import some plants from India and Brazil so that he got a sense of the variety of orchids out there; an ornithocephalus or a dendrochilum is a lot different from a phalaenopsis. Ever since then he has enjoyed collecting and trying to grow odd species. Orchid growing became a lot easier when he moved to Southern California in 1980; the majority of his collection is now grown outdoors.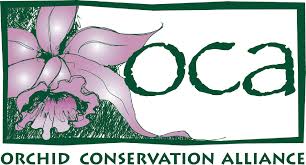 Plant Opportunity Table
The plant opportunity table this month will be provided by Kalapana Tropicals Orchids located in Hawaii, one of our auction donors.
2016 Membership
Renew your membership now and receive your new 2016 Membership card. This card can be used at Yamada's for 10% off on any orchid related items.