We need all your plants you have in bloom this month for our display, so here is what you can do to have your plants included in our display.
Make a reasonable guess as to which plants will be in bloom that week.

Determine the full name of the plant(s). Plant registration slips were handed out at the last meeting. These need to be completed and given to Jim Gomes on Wednesday October 19th. If you have any questions regarding completing the form, please contact, Jim Gomes via email or phone. (jim.gomes@att.net, 626-577-7220). Place one of your address labels on each pot so that your Plant(s) can be returned to you. Keep a list of the plants for yourself.
Bring it (them) to the Huntington, Botanical Bldg. by 12 PM on Wednesday, Oct 19th. If you can't bring it/them yourself, please contact Linda Peterson (626-358-8988) or a nearby member early so they may have the plant(s) by Tuesday, Oct. 18, to bring to the show for you.
Arrive at the SGVOH display in the Botanical Bldg. promptly at 5 PM on Sunday, Oct. 23rd, to pick up your plants. If you cannot pick your plant(s) up, please arrange ahead of time for someone else to do so.
Check out more information on speakers, and vendors at the Show's website: http://www.huntington.org
Admission to the Huntington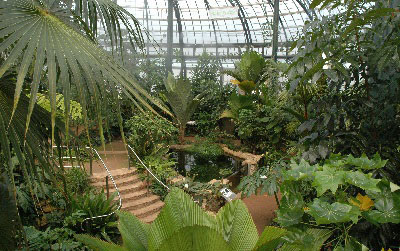 Wear your SGVOH badge or present your membership card at the gate and you will be admitted free of charge. Please inform them you have an Orchid Display in the Botanical Bldg.
Please READ the information below the September pictures on the Society News Page. This information will help you with volunteering, grooming your plants, and help us put together our display. Thanks.
Plant Opportunity Table
The plant opportunity table this month will be provided by Sorella Orchids located in Oxnard, one of our auction donors.
2016 Membership
Renew your membership now and receive your new 2016 Membership card. This card can be used at Yamada's for 10% off on any orchid related items.