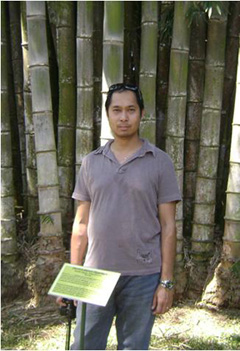 Winn was born in ShanState, eastern Burma, where Cymbidium lowianum, Vanda coerulea and Paphiopedilum charlesworthii are found abundantly in the wild. The first orchid that Winn collected from the forest floor was a dendrobium species when he was 7 years old. With this he began taking care of orchids in his family's garden. As an undergraduate studying physics at the University of Rangoon, Winn was a member of the Department of Botany's orchid society. Later he lived in Japan for four years for further study and training.
In 1988, he moved to the United States and settled in Orange County. Eventually he began collecting and growing orchids here, and today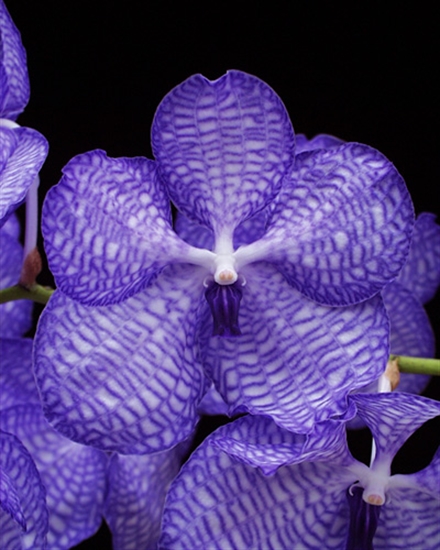 he has a large orchid collection, many of which are vandaceous orchids, that he grows in a shade house and greenhouse. He has been a member of the Newport Harbor Orchid Society since 1995. Recently Winn has made several trips back to Burma and has explored orchids in nature. He shares his orchid experiences by giving presentation to orchid societies.
Plant Opportunity Table
The plant opportunity table this month will be provided by Carmela Orchids located in Hawaii & Sunset Valley Orchids in Vista, Ca.
2017 Membership
Renew your membership now and receive your new 2017 Membership card. This card can be used at Yamada's for 10% off on any orchid related items.