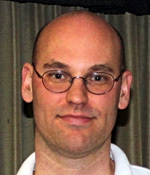 Although I teach middle school kids for a living, one of my passions has always been plants. I began growing orchids as an offshoot from working at Longwood Gardens in Philadelphia just after college. From the very beginning it was all about Paphs, particularly awarded and select clones of historic importance, of which my collection numbers nearly 1000. While I love finding old, rare stepping stones in paph breeding, I also do a little hybridizing of my own, and growing up my own babies is a blast. I enjoy making my culture the best it can be, and I have had numerous experiences with professional growers in California and on the East Coast, which has helped tremendously. I am the youngest accredited judge with the American Orchid Society, and have served in various capacities with local orchid societies. I love meeting other people who like orchids too, and doing so often finds me traveling to shows, vendors, and peoples' greenhouses to see the latest and greatest in new hybrids and to get the best orchid gossip. I like to be involved in plants as much as possible: in addition to Longwood, I've worked at the Smithsonian Institution tending to their orchids, and for years for the United States National Arboretum, collecting rare plants and documenting cultivated species and hybrids for their herbarium.
For your meeting, I'll be sharing a presentation entitled "Beautiful Miniature Vandaceous Orchids for Outdoors". These plants are easy to grow and flower, are vigorous, and have low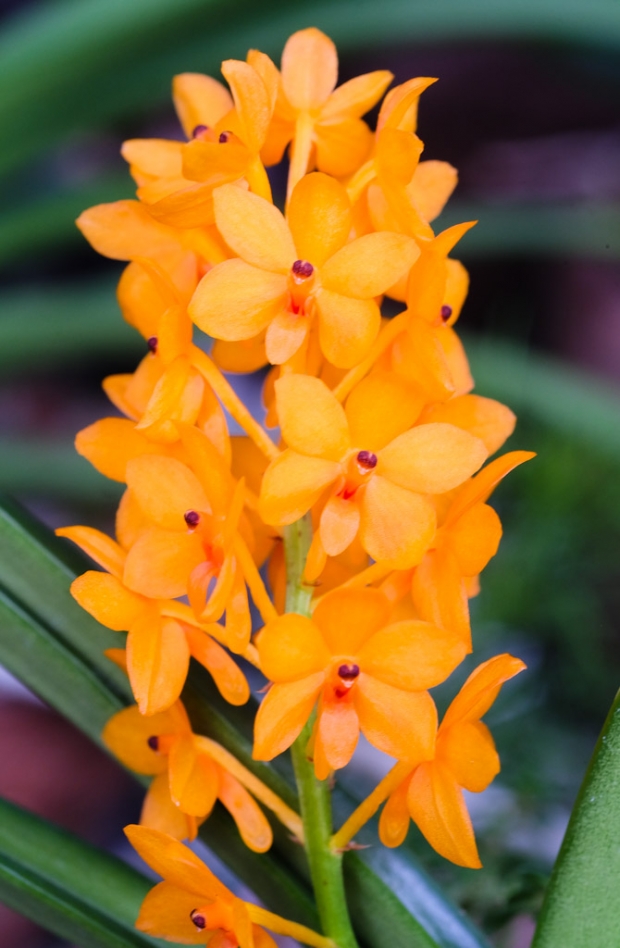 cultural demands; they are natives of Australia or Japan and will grow easily outdoors in Southern California. Tremendous advancements in breeding Sarcochilus and Neofineta have been made recently, and I will share some of these with you, as well as help identify some of the important parents in the backgrounds of new and modern colors found in these genera. By the end of this presentation, you will have a new appreciation of what goes into breeding trends for these types of plants, as well as an appreciation of their beautiful flowers and ease-of-growth. I will be providing plants for sale of the newest, cutting edge breeding in both of these groups.
Plant Opportunity Table
The plant opportunity table this month will be provided by Sorella Orchids located in Oxnard, one of our auction donors.
2016 Membership
Renew your membership now and receive your new 2016 Membership card. This card can be used at Yamada's for 10% off on any orchid related items.