David Toyoshima
"Cattleyas from Postwar to 1970"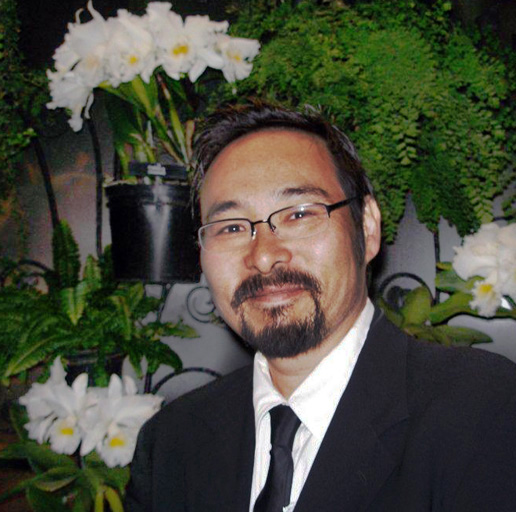 Our guest speaker for Thursday, January 18, is David Toyoshima. David was born and raised in Long Beach, California and has been growing orchids, specifically cattleyas since he was seven years old when he received his first seedling. "I remember that plant. It was a lavender hybrid, Blc. Doctor Von Braun. I grew it in my parent's windowsill and a few years later I flowered it. It was gorgeous," recalls David.

By age twelve, he erected his first greenhouse, a small 6' x 8' fiberglass and redwood structure. He joined the American Orchid Society in middle school.

Before David could drive, his mom took him to Stewart Orchids in San Gabriel, CA. In high school (and throughout college), David worked part-time at Stewart under the tutorage of Mr. Ernest Hetherington. "Ernest taught me everything there is to know about cattleya orchids, especially hybridizing." "I also became good friends with Frank Fordyce, Jerry Rehfield, and Don Herman because of my association with Stewart and my love of cattleyas. They too taught me so much," said David.
While in college, David was an AOS clerk and student judge. As a longtime member of the AOS, David serves as Chair of the Public Relation Committee, and is currently serving his second term on the AOS Board of Trustees. You can usually find David as the moderator for the AOS Facebook pages.

In his professional life, David is a former high school art teacher. He is currently an advertising artdirector, illustrator, copywriter, and creative director—a career that has spanned over thirty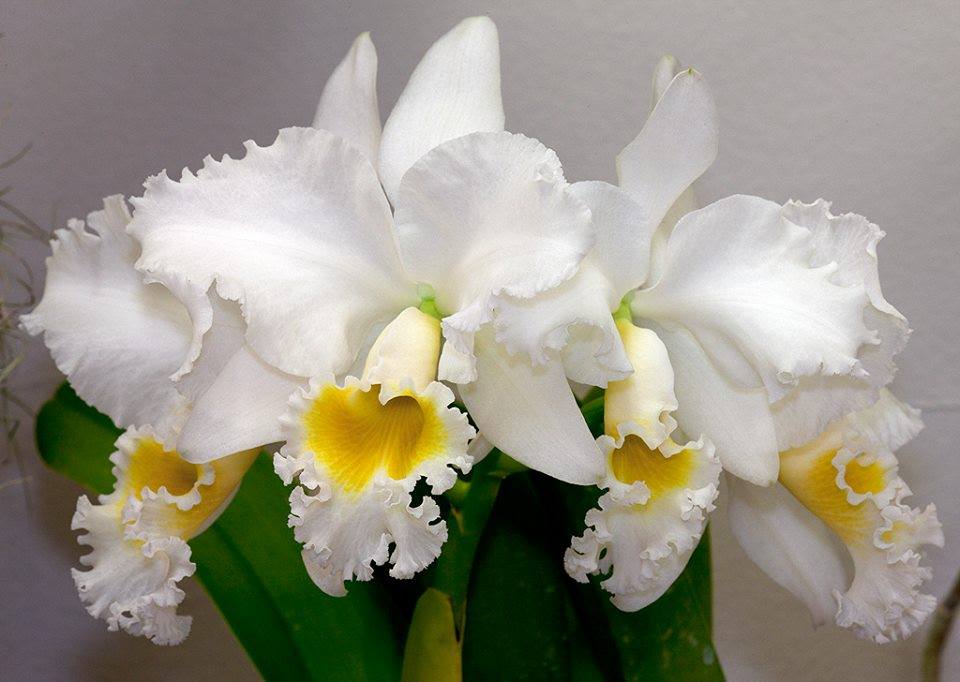 years. He has worked at well-known Madison Avenue advertising agencies like Doyle Dane Bernbach, Della Femina, and Foote Cone and Belding (much of that time spent in Chicago).
When it comes to orchids, David's biggest passion is collecting and preserving heirloom cattleyas. "One of the first cattleyas I bought from Ernest was Cattleya Bow Bells. Ernest said this plant was a must-have for its historical significance and beauty." Back in the mid 70s, many of these old clones were largely forgotten (and relatively inexpensive to buy). Today, there's resurgence in collecting these old plants.
Cattleya Bow Bells
2018 Membership
Renew your membership now and receive your new 2018 Membership card. This card can be used at Yamada's for 10% off on any orchid related items. See Dann Dunst our Membership Chair at the next meeting.